Utilization for SDV / AGV that handle heavy objects and require 24-hour operation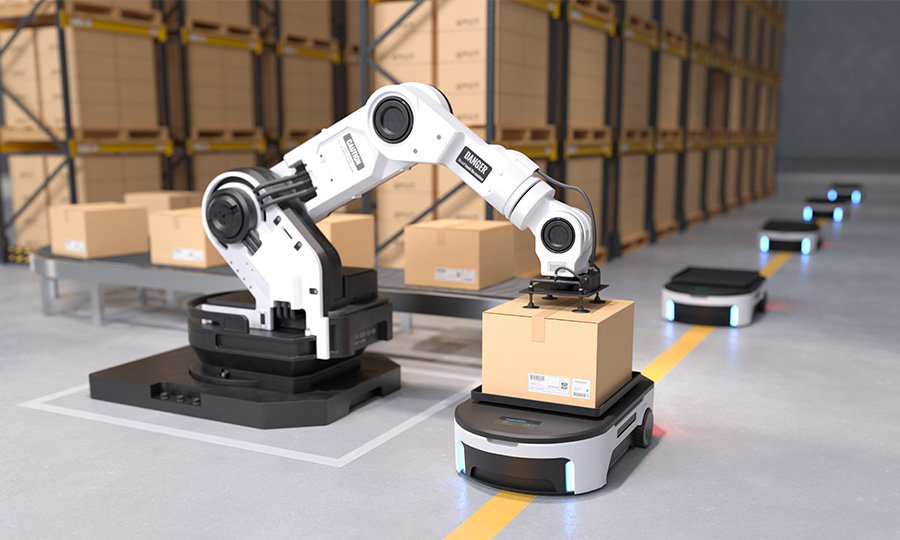 Target Industry
【Manufacturing】Automobiles, Electronic devices, Construction machinery, Lifestyle-related manufacturing
【Robot Maker】Industrial robot maker / Transfer robot maker
【Service】Tourism, Hotels and Restaurants, Retails, Shopping centers
【Logistics】Delivery, Warehousing, Distribution centers
【Medical Care】Welfare equipment, Hospitals, Wheelchair maker
【Other】Robot SIer company
Background and Challenges
Currently on the market, automatic guided vehicles (called SDV "Self Driving Vehicle" or AGV "Automatic Guided Vehicle") are powered by lithium-ion batteries. However, in the case of a lithium-ion battery that operates an automated guided vehicle, it takes 1.5 hours to fully charge the battery that operates for 3 to 6 hours.
In addition, after discharging, charging and replacement work with a spare battery will be required. When considering operation for 8 hours, at least 2 spare batteries and 1 replacement work are required. In the case of 24 hours, the remounting work will occur four times. It is also necessary to manage the remaining charge.
In warehouses and factories, high output is required to transport heavy objects, and when using lithium-ion batteries, there is the disadvantage that the number of batteries installed increases.
Therefore, by utilizing a lithium-ion capacitor, it is possible to enable high output and quick charging.
Technical Advantages of Lithium-ion Capacitors (LIC)
Lithium-ion capacitors have the characteristics of high rate current input / output characteristics, quick charging, and long life, and can meet the requirements for SDV / AGV.
High Output
Outputs high voltage required when lifting heavy objects
Operating voltage (3.8V) and charge / discharge (~ 1200A) are possible with one square cell
Achieved smaller size than lithium-ion battery (LIB) with the same output power.
Fast Charge
It can be charged in a short time, can be charged up to 80% of the capacity in 20 seconds, so once installed, it is possible to reduce the trouble of reloading the battery and the time loss of waiting for charging.
Lithium-ion capacitors (LIC) can be used while charging, so if a charging station is installed at the work place, it can operate 24 hours a day without a spare battery or remounting work.
Long Life
Compared to lithium-ion battery (LIB), it has 15 times longer life and a longer life cycle of 1 million cycles or more, so battery replacement man-hours and spare battery costs can be reduced.
Weight Saving
By replacing lead acid batteries and EDLC, battery space can be reduced and weight can be reduced.
Energy Storage Device Comparison
| | Lithium Ion Capacitor (LIC) | Lithium Ion Battery (LIB) | Electric Double Layer Capacitor (EDLC) | Lead-acid Battery |
| --- | --- | --- | --- | --- |
| Voltage | ◎ | ◯ | △ | △ |
| Energy density | ◯ | ◎ | △ | ◯ |
| Safety | ◯ | △ | ◯ | ◯ |
| Lifespan | ◎ | △ | ◯ | △ |